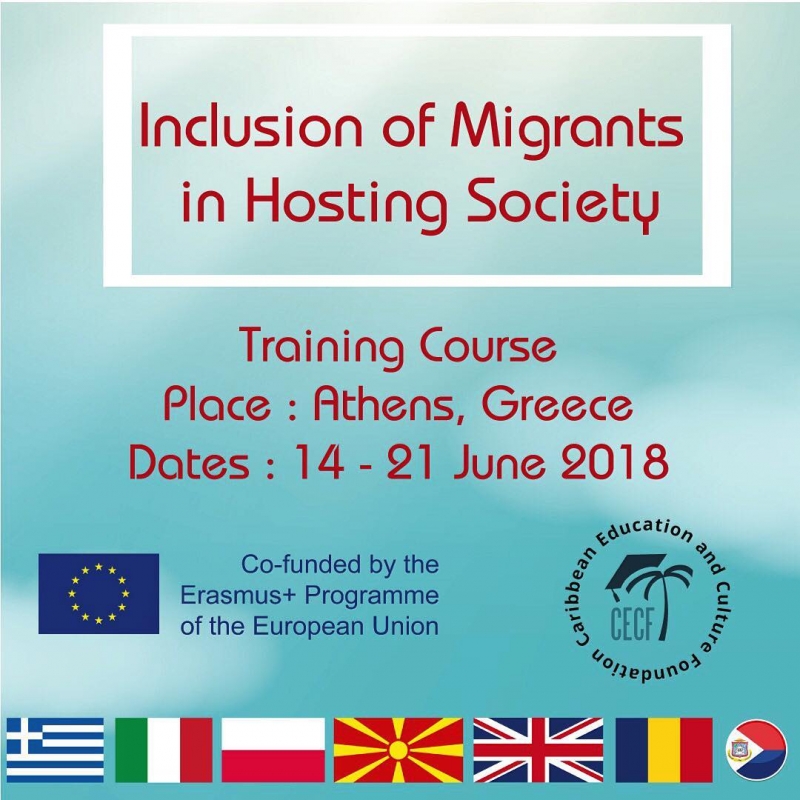 Training Course in Greece
CARIBBEAN EDUCATION AND CULTURE FOUNDATION continues to involve young people in international programs taking place in European countries.
Erasmus+ training course titled "Inclusion of Migrants in Hosting Society" takes place in Athens, Greece between 14 and 21 June 2018 with the partnership of Macedonia, Bulgaria, Greece, Poland, UK, Romania, Italy and St. Maarten (CEFC). We are looking for 4 participants from St. Maarten.
Economy class ticket, accomodation and food costs of the participants will covered by the host organization. In order to apply, you must send your CV to caribbeanecf@gmail.com and give us your motivation letter to let us know who you are and why you want to join the project.